Thule
Ridealong Adaptor Low Seat
Options Available at Stony Plain Road location
Select Store
Ships within 2 business days
Pickup in-store within 1-3 business days
Provide Your Location for a Shipping Quote
Description
• Adapts a Thule RideAlong or RideAlong Lite child bike seat so that it can be mounted behind a low bike seat
• Thule RideAlong
• Thule RideAlong Lite
• Replaces the existing mounting posts on your Thule RideAlong child bike seat
• Moves the child bike seat back 1" - 2" to clear the bike saddle
• Designed to fit beach cruisers, woman's bikes, or other bikes with 13" or smaller frames.
• Attaches easily to the bottom of your child seat - no tools necessary
• 5-Year warranty
Use this seat adapter to safely mount your Thule RideAlong or RideAlong Lite child bike seat on a bike with a low seat. If your bike frame is 13" or smaller, you may require this adapter to use a RideAlong bike seat. Also, some women's bikes and beach cruiser bikes have low bike seats that can interfere with the fit of a Thule RideAlong bike seat.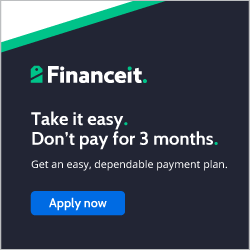 Specs
Inventory
Size Chart
Geometry
Black/Silver
Stony Plain Road: 3
Sherwood Park: Sold Out
SKU: 210000010770