Thule
Coaster XT Blue
Options Available at Stony Plain Road location
Select Store
Ships within 2 business days
Pickup in-store within 1-3 business days
Provide Your Location for a Shipping Quote
Description
Safe and comfortable rides, followed by an easy transformation into a stroller when you arrive at your destination.
Characteristics
• Bike trailer kit and stroller kit included.
• Easy conversion from bike to walk.
• Secure attachment to bike using • Thule's patented ezHitch ™ device
• Storage on board the wheel for walking.
• Can comfortably accommodate two children
• Adjustable handlebars - ergonomic, adjustable handlebars for optimal parenting comfort
• Compatible with a range of accessories
• Folds up easily for storage and transport
• Additional storage space to transport luggage
• Meets international safety standards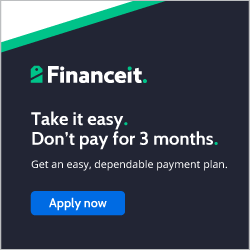 Specs
Inventory
Size Chart
Geometry
Stony Plain Road: 10
Sherwood Park: Sold Out
SKU: 210000037832